DIR DBITS Contract Number: DIR - CPO - 4995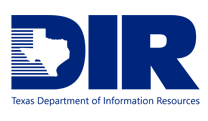 International Projects Consultancy Services (IPCS) Inc. is approved to contract with the State of Texas through the Texas Department of Information Resources (DIR) to provide Deliverables-Based Information Technology Services (DBITS) to Texas State and Local governments under contract number DIR-CPO-4995.
About DIR Software Contract:
The DBITS contract allows all state agencies to directly acquire services on the projects from the approved vendors on a fixed price basis. The agencies are required to create and issue the Statement of Work (SOW) for the projects to one or more approved DBITS vendors. This contract is for services only. No hardware or software products may be sold through a DBITS contract. Contracts may be used by state and local government, public education, other public entities in Texas, as well as public entities outside the state. Resellers are not available for this DBITS contract. State Agencies are required through Govt. Code 2157.068 to meet bid threshold requirements for IT commodity purchases for hardware, software, and technology services. Thresholds apply to all purchases through the Cooperative Contracts Program. The scope of services on the DBITS contracts are expected to be less than $10M.
Description of products and/or services awarded and offered by IPCS under this Contract
IPCS offers deliverables-based information technology services (DBITS) through this contract. Our Contract number DIR-CPO-4995 is available for the following service category:
Application Development, Maintenance, and Support and Technology Upgrade, Migration and Transformation including Enterprise Resource Planning (ERP)
IPCS brings decade of experience in the public sector. Agencies can negotiate and contract with IPCS for deliverables-based information technology services in the above service category.
SERVICES OFFERED – Descriptions
APPLICATION DEVELOPMENT, MAINTENANCE, AND SUPPORT, TECHNOLOGY UPGRADE, MIGRATION, AND TRANSFORMATION; AND ENTERPRISE RESOURCE PLANNING (ERP)
Application Development is the development of new applications which may be mainframe, server, network-based, web-based or a combination and may require interfaces to existing applications. Application Maintenance and Support includes troubleshooting, modifying, maintaining, improving security, and enhancing legacy systems and applications which may be running in a production environment.


Technology upgrade, migration, and transformation may be accomplished by converting/migrating legacy applications to new technology, either with or without new business functionality. It may also include introducing new technology into the enterprise and managing any changes as a result of the introduction.


Transformation may include assessments of the current application portfolio, evaluation of the technology assets before beginning technology transformation and Business Case development for justification of an initiative. Part of the transformation journey may include planning, analysis, requirements development, proof of concept, deployment, implementation, integration, remediation, data migration, documentation, application programming and support services, and training support.


Return on investment (ROI), benchmarks, and milestones may also be appropriate to include in a transformation initiative.


Agile methodology MAY be considered if requesting agency defines the sprint schedule, methodology, and governance which defines the process of developing, communicating, implementing, monitoring, and approving the project phases. Additional areas within scope include the following:

Website content accessibility compliance;
Cloud transformation;
Digital transformation;
IT organizational transformation; and
User acceptance testing.



ERP is an amalgamation of an organization's information systems designed to automate and integrate a variety of functions, commonly referred to as "back office", including financials, human resources and asset management. These systems are usually modularized and generally highly configurable. Business Process Reengineering (BPR), system or application changes, implementation, conversion services, and training are often included in an ERP initiative.
Instructions for obtaining a quote or placing a purchase order
DIR Customers must complete an SOW which will describe the deliverables, the acceptance criteria for the deliverables, and any required or proposed service levels. Sample SOW formats and service levels instructions can be found here. The total contract value must align with Texas Government Code and Rules. DIR Customers will identify the specific details of their SOWs. State agency Customers must submit SOWs to DIR for review and approval prior to soliciting DIR Contract Holders. DIR DBITS Contract Holders will follow DIR Customer response instructions for each SOW to which they respond. The DIR Customer will make the best value determination and issue a purchase holder directly to the selected Contract Holder.
Using the DIR-provided SOW format or a customer-created template, Customers will solicit Contract Holders to provide deliverables-based IT services. Customer SOWs may include additional terms and conditions associated with the specific project. Successful Respondent shall review Customer SOWs, and if interested and able to provide the requested services, shall submit compliant responses. The Successful Respondent shall be held accountable for all additional Customer terms and conditions to which Successful Respondent agrees as part of the Customer solicitation process.
Customer negotiates pricing of deliverable(s) directly with vendor and work to improve the SOW to align with project goals. Customer is required to reference DIR contract number -DIR-CPO-4995 when placing purchase orders. Please note this is a service contract and there is no Warranty and Return Policy.
Contact Information:
IPCS DIR DBITS Contract Number is: DIR-CPO-4995
To obtain DIR contract pricing or order status on the services from IPCS, please contact:
Name: Kuldeep Dhar
Phone: 952-541-4888
Fax: 952-541-1222
Mobile: 612-859-1758
Email: support@ipcs.net
By Mail:
IPCS
METROPOINT, Suite 1595
600 South Highway 169
Minneapolis, MN 55426
Click here to get a copy of the Agreement is available on the DIR website.
For more information regarding these services and this easy to use and flexible procurement and contracting vehicle, see the DIR Cooperative website.