State of Texas - Department of Information Resources (DIR)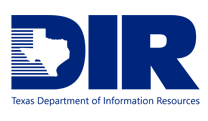 DIR Information Technology Staff Augmentation Contract Services (DIR-CPO-TMP-445)
DIR Contract #: DIR-CPO-4619
International Projects Consultancy Services (IPCS) Inc. has been awarded IT Staff Augmentation Services Contract DIR-CPO-4619 by the Texas Department of Information Resources (DIR).
About DIR IT Staff Augmentation Contract (ITSAC):
Information Technology Staff Augmentation contract provides for temporary IT staffing augmentation services on a time (hourly) basis. Contracted staff renders services and are paid on an hourly basis.
For more information on the DIR program, please visit the DIR Cooperative Contracts program website.
This Contract Vehicle benefits Texas state agencies, public institutions of higher education, public school districts, and other local government entities by eliminating the request-for-proposal (RFP) process and directly negotiate and contract with International Projects Consultancy Services (IPCS), Inc. for their IT Staff Augmentation needs.
Contact Information

Instructions for obtaining Quotes and placing Purchase Orders:

In order to save time and resources, State of Texas agency can procure services directly from International Projects Consultancy Services (IPCS), Inc.by using the "Best Value" Justification.

More information on How to Order Best Value IT Staff Augmentation Services using Best Value Process can be found at DIR IT Staffing program website.

For quotes, purchase orders, and warranty information, please contact:

Sherri Stenberg Manager-Government Contracts International Projects Consultancy Services (IPCS), Inc. METROPOINT Suite 1595 600 South Highway 169 Minneapolis, MN 55426 Office: 952-541-4888 E-mail: Support@ipcs.net Fax: 952-541-1222

Link to DIR Contract - DIR-CPO-4619
Link to DIR Cooperative Contracts
About Us: International Projects Consultancy Services (IPCS), Inc.
International Projects Consultancy Services (IPCS), Inc. is an information technology and consulting company providing full- range of IT services. We leverage our industry-wide experience, deep technology expertise, and comprehensive portfolio of services to deliver highly robust, innovative and sustainable solutions to our customers. Today we are a trusted partner working with government agencies and private sector customers in their business transformation journey, and implementation of their strategic business solutions.
We've built a nationwide reputation for high-quality services among leading companies in many sectors of business. Specifically in the Government sector, we are providing services to over 22 State Governments on the IT Master and other types of best-value approach Contracts. Our aim has always been to deliver value-added services and solutions that result in cost-efficient benefits to State and Local agencies.
At IPCS, we continuously apply technology with innovation and responsibility to achieve our objectives of effectively addressing the business issues our customers face today, while generating new opportunities that will help them stay ahead in the future.